What You Need to Know About the 4-Month "Sleep Regression"
Mar 28, 2022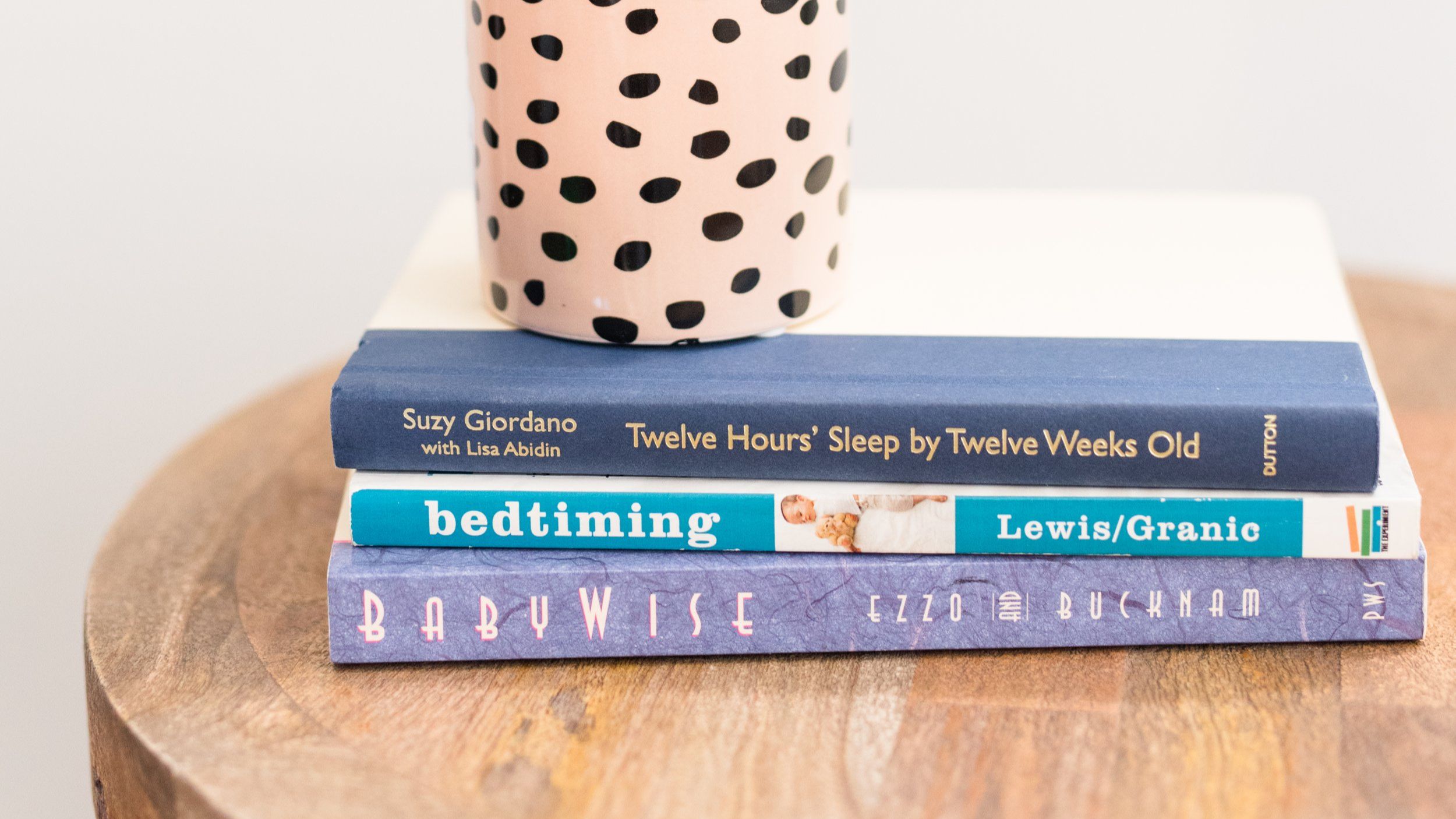 Dear parents,


Dealing with the 4-month sleep regression can be incredibly tough, leaving you exhausted and at a loss as to how to help your little one sleep through the night. But please know that you're not alone, and there is a solution that can help. This blog is full of ideas for managing your expectations of the 4-month sleep regression and lots of tips, tricks, and strategies you can try to make it as enjoyable and possible (for you AND your bebe)!

Xx Alice
Let's dive into the 4-Month Sleep Regression!
Weirdly, I feel like the internet and the social media world seems to LOVE to hate the dreaded "4 Month Regression." You'll see motherhood bloggers sharing videos of them downing 10 cups of coffee all day long and Instagram pages prepping you for the worst weeks of your life.
I'M HERE TO TELL YOU THAT IT REALLY DOESN'T HAVE TO BE THAT BAD, AND IT WON'T LAST FOREVER.
In fact, for some babies, this regression is not a big deal at all. So PLEASE don't stress over something that hasn't happened yet.. And may not happen at all!
Doing this will rob you of the little energy and joy you have when already taking care of an infant. DON'T DO IT TO YOURSELF. The anticipation alone just sucks, and it's not worth it.
If you have a newborn, and you're super type A, and you're wanting to do all you can to prepare, then I highly recommend my Newborn Sleep Guide. This guide is NOT about sleep training, but rather sleep "shaping." For many families, using this guide prevents the need for any sleep training at all, and helps to completely skip what may have been the "4 month regression."
So... I guess I should start with telling you what this phenomenon is all about, when it happens, why it happens, and how to help IF it does happen!
ENTER…. THE DREADED 4 MONTH SLEEP "REGRESSION"
This is where you may see that your baby starts waking up every 1.5-2 hours at night, or every 20-45 minutes after a nap. This can be quite a shock for a parent who has been getting 4-10 hour stretches overnight from their baby who had totally smashed newborn sleep cycles.
If they are being helped to sleep initially with rocking, nursing, bouncing etc. (which is very common and normal for newborns), they can struggle to transition through those sleep cycles without crying out and needing your assistance again to fall back to sleep.
I will say, this regression doesn't happen for every single baby, and you'll definitely hear of little one's who can be rocked/nursed to sleep and sleep 12 hours straight from the moment they are 3 months old… I call them unicorns… I'm happy for the parents, but empathetic towards the other parents that don't have unicorns, but wish they did… AKA, me.
But if this is not your baby (probably why you are here), then you are not alone. I was there too! But it's not the end of the world, and great sleep is on the horizon, I promise!
HOW CAN I GET THROUGH THIS "REGRESSION"?
As mentioned earlier, if your baby is still a newborn, I suggested implementing tips and tricks from my newborn sleep shaping guide. This guide helps to set your baby up for sleep success from the start without any sleep training… just sleep conditioning, understanding their biological needs, and encouraging great sleep from the start (lots of baby-wearing/cuddly naps included). Click here to get started.
IF YOUR BABY IS 4-6 MONTHS OLD AND YOU'RE STILL STRUGGLING THROUGH IT AFTER 2-6 WEEKS, THEN YOU HAVE A COUPLE OF OPTIONS! ⬇
Option 1: Do nothing!
You can keep doing what you're doing until the regression naturally passes. It does happen sometimes! It typically takes 2-6 weeks for a regression to "pass" but this can be less or more! In the meantime you can focus solely on practicing excellent sleep hygiene!
You can find out more about this by going through my free blogs, Instagram content, and downloading my free Night Waking Course below ⬇
FREE NIGHT WAKING EMAIL COURSE
Option 2: Teach your baby to sleep using safe, loving, and research-based sleep teaching.
At this age you can decide to implement some sleep teaching or training at bedtime.
REMINDER: Sleep teaching does not necessarily equal night weaning.
SECOND REMINDER: Sleep teaching is not one size fits all and is not just "crying-it-out."
Many babies I've worked with have naturally dropped the night feeding around 2-4 months, but I typically see babies still having a feeding between 4-9 months before dropping it fully. It is different for every baby, but it doesn't mean you can't get a nice long stretch of sleep and a bedtime routine that you don't dread.
The main focus at this tender age is sleep initiation at bedtime, and once this is going great, you can start with a couple of naps per day.
WHAT IS SLEEP TEACHING/TRAINING?
Commonly called sleep training, or coaching, sleep teaching is simply the process of teaching your baby how to fall asleep at bedtime in their crib without your constant physical presence and/or assistance.
By doing this, you can help them to feel confident transitioning through sleep cycles overnight, leaving them to wake only when they truly need a feeding or something else, rather than every hour or so.
One method of teaching is called "extinction" (you may know it as Cry It Out or CIO). Most parents aren't a huge fan of the extinction method (myself included), but there are so many other ways to do it! From very hands-on methods that can take several months, to a gradual fading that takes about 2-4 weeks, and then check and comfort methods which can take 1-3 weeks where you give them a bit more space.
No method is really "wrong." It's more about what works for you and your child. It's my belief that it really is up to the family to decide what method is best for them.
Although I don't love the full extinction/Cry It Out method myself, I don't judge those who decide to go that route, and studies have shown this method of sleep teaching to have no negative effects on babies if done properly. I personally know some incredibly gentle and loving parents who decided to go with extinction sleep training as it was best for them as a family.
If you would like to dive into the research of sleep teaching and training a little more, I have a whole page dedicated to sleep research here.
Ready to teach your little one how to sleep?
I have a lot of resources for you! I work with…
Families who are up every 2 hours, 4 hours, 45 minutes, or all night long!

Breastfeeding, formula feeding, or a combination of the two

Using a pacifier or trying to ditch the pacifier

Desperate for better days and nights with their baby!
I can help you go from surviving to thriving! Cozy Baby Sleep will help you get your baby/toddler sleeping 11-13 hours straight (with age appropriate feedings).
DEPENDING ON YOUR INDIVIDUAL NEEDS AND YOUR BUDGET, I HAVE SOMETHING TO HELP YOU GET YOUR FAMILY SLEEPING ALL NIGHT LONG!

If you're ready to get started RIGHT NOW…….I have a variety of self-led sleep guides and courses that walk you through step-by-step plans for teaching your child to sleep, using methods that are totally safe, loving, and research based. I'll show you what to do at bedtime, how to handle every situation, and how to help your baby/toddler sleep through the night!
If you need more help and you want someone to show you EXACTLY what to do, the Cozy Baby Sleep Course is a step-by-step program designed to teach you how to teach your baby to fall asleep on their own and sleep all night long. With personalized sleep plans, guidance on building a solid sleep foundation and creating a consistent sleep routine, the Cozy Baby Sleep Course can help you and your baby get the restful sleep you deserve.
Stay connected with news and updates!
Join our mailing list to receive the latest news and updates from our team.
Don't worry, your information will not be shared.
We hate SPAM. We will never sell your information, for any reason.