Everything You Need to Know About Wake Windows and Sleepy Cues
May 11, 2023
Wondering how long your baby should be awake between naps? Curious about the signals your little one gives when they're ready for sleep? Alice of Cozy Baby Sleep is here to help you understand everything about wake windows and sleepy cues. Learn how to tune into your baby's natural rhythms and establish a healthy sleep routine that supports their needs. From the science of sleep to practical tips for maximizing nap time, this blog is the ultimate resource for parents looking to help their baby sleep peacefully through the night


I'm sure you have heard the phrase "Wake Windows" floating around the internet! I share them on my page often, as do several other sleep consultants and pediatric sleep educators. A "Wake Window" (also called an "Awake Window") is simply the time your baby is awake between naps. For example, if your baby wakes up for the day at 8am and takes another nap at 8:30am, that "Wake Window" would be 30 minutes long.


But before we get into using Wake Windows for better sleep, let's understand where this idea comes from in the first place!
The Science of Wake Windows

Simply put… babies, especially younger than a year old, are extremely sensitive to being awake for too long before they need a nap. Toddlers are also sensitive, but become less so as they get older.


A baby being awake for too long can lead to overstimulation, hysterical crying, and a lot of stress for them (and let's face it, it's stressful for you too)! It can cause this "second wind" of energy or hyperactivity, causing their little brains to be on overdrive, making it SO MUCH HARDER to settle down to sleep and stay asleep. Check out this quote from a pediatrician and child sleep specialist:


"Understanding how sleep deprivation causes a second wind that makes it more difficult to easily fall asleep and stay asleep also leads to a deeper appreciation of the opposite situation: Being well rested allows your child to more easily fall asleep and stay asleep. It's a virtuous circle: Sleep begets sleep. It's also a vicious circle: sleeplessness begets sleeplessness"
- Dr. Marc Weisbluth (Healthy Sleep Habits, Healthy Child).


This is why naps and daytime sleep are SOOOOO vital in helping your little one to sleep longer stretches at night, and 11-12 hours overnight once they are ready.


This is where Wake Window averages come in and can be extremely helpful to a tired parent. Knowing the wake window average for your child's age can serve as a reminder to when they may need a nap or to get down for bed.
"BUT WHY CAN'T I JUST PUT THEM DOWN WHEN THEY SEEM TIRED?!"


That's a great point…..you absolutely can do this (obv), and some babies totally thrive with just going with the flow. But it's not common, and if you're here reading this blog, that's probably not your situation.


I personally suggest to follow sleepy cues and have wake windows in the back of your mind as a kind of backup (because they are those babies who just NEVER seem tired).


If you're unsure of when your child is showing tired cues…. Here are some typical baby sleepy cues below:
If your child is getting tired…
Blank stares

Less engaged

Getting quiet

Turns head
If your child is ready to sleep…
Rubbing eyes

Yawning

Pulling ears

Fussy
If your child is overtired…
Rigid

Hysterical crying

Arching back

Making fists
Right click and save the image below for a handy reference on sleepy cues!
Note: As you get to know your baby, you'll find their little quirky sleep cues. For example: my daughter has always rubbed her little nose when she is tired, ever since she was about 6 months old! She still does it now as a toddler, and it's my tell-tale cue that she is basically exhausted. The above cues are common, but they aren't the only cues! You are the expert in your little one, and you'll learn as they grow! Just keep an eye on it!
OK, SO… WHAT ABOUT THE BABIES WHO ARE JUST THE TYPE THAT COULD TOTALLY POWER THROUGH FOR HOURS AND HOURS WITHOUT SHOWING A SINGLE CUE, UNTIL SUDDENLY THEY ABSOLUTELY MELT DOWN?


Don't worry! This was my daughter as a newborn too. She was literally awake for 5 hours at a time as a 5 week old before she cried for hours and nothing seem to soothe her until she crashed. It was awful. I thought she was just a super "awake" baby! Lol!


Thankfully, I did some research and worked out that she was just exhausted beyond measure, and I needed to help her sleep before she went into overtired territory.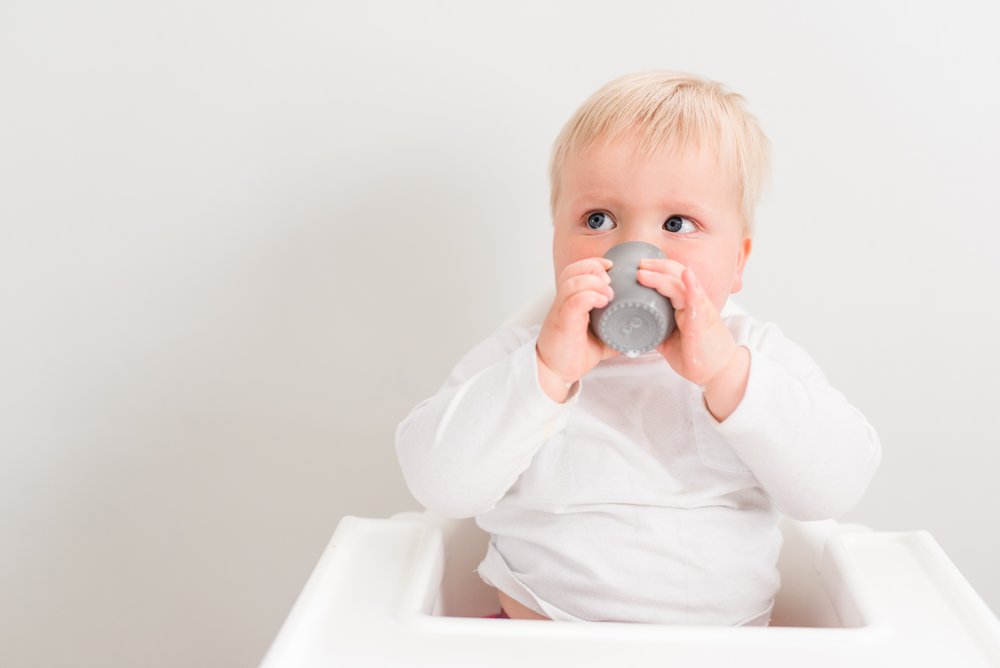 No-one wants or needs an overtired baby or toddler. It sucks for babies, and it sucks for you as a parent.
I SUGGEST USING BOTH WAKE WINDOW AVERAGES AS WELL AS SLEEPY CUES AS A GUIDE AND NOT STRICT INSTRUCTIONS TO FOLLOW.


Aim to get your baby down for a nap before they get overtired! Avoid those meltdowns! This means getting them to sleep when they show sleepy cues, OR if you notice they've been awake too long, whichever comes first.


Before I share a chart of awake time averages below, I want to make sure you know that awake windows are not something to stress over. These times are averages and don't have to be exact! The whole point of awake windows is not to stress you out, but to be helpful to you!! Try not to feel trapped in the numbers and nitty gritty details. The main goal is to ensure your baby doesn't become overtired and overstimulated, which are common reasons for sleep challenges in infants and toddlers.


Find what works best for YOUR baby. Use the chart below as a guide to knowing when your baby should be getting down for their next nap or bedtime:


Typically, the first wake window is on the lower end, gradually extending throughout the day.
FOR EXAMPLE (A 9 MONTH OLD BABY):
WAKE UP AT 7 AM
2 HOURS AWAKE BEFORE NAP 1
3 HOURS AWAKE BEFORE NAP 2
3.5 HOURS AWAKE BEFORE BEDTIME.
This isn't always the case though, so don't be afraid to experiment a little if things don't seem to be working. Don't go super crazy, but follow those tired cues, and if you like, keep a log or a chart to see what seems to work best! It can take a few days to adjust to a new routine, so always give it a few days or weeks before changing things up. You don't want it to be confusing for them!


What if your baby is just constantly overtired? READ THIS BLOG ABOUT HOW TO BREAK THE CYCLE OF OVER-TIREDNESS!


Need a little help teaching your little one how to sleep?


I have a lot of resources for you! I work with…
Families who are up every 2 hours, 4 hours, 45 minutes, or all night long!

Breastfeeding, formula feeding, or a combination of the two

Using a pacifier or trying to ditch the pacifier

Desperate for better days and nights with their baby!
I can help you go from surviving to thriving! Cozy Baby Sleep will help you get your baby/toddler sleeping 11-13 hours straight (with age appropriate feedings).


Please remember: You are not alone! I'm here to help you get your baby or toddler sleeping well, and better yet, much longer, or all night long if age appropriate.


If you need more help and you want someone to show you EXACTLY what to do, the Cozy Baby Sleep Course is a step-by-step program designed to teach you how to teach your baby to fall asleep on their own and sleep all night long. With personalized sleep plans, guidance on building a solid sleep foundation and creating a consistent sleep routine, the Cozy Baby Sleep Course can help you and your baby get the restful sleep you deserve. Learn more about the course here
.
Stay connected with news and updates!
Join our mailing list to receive the latest news and updates from our team.
Don't worry, your information will not be shared.
We hate SPAM. We will never sell your information, for any reason.